Our Leadership
J.W. Brown
President & Chair
After witnessing firsthand the power of Hugwork's music to uplift and inspire, J.W. Brown made personal contributions to this cause for many years. In 2001, he and 4 business colleagues established The KidLinks Foundation with Hugworks as the major beneficiary. He continues to serve as Board Chair of the newly formed KidLinks.
Mr. Brown has been active since 2005 in the formation and management of energy related partnerships and corporations as Chairman of Par Investments, LLC., and since 1991, he has been the General Partner of Premier Capital, Ltd. Prior to 1991, Mr. Brown participated directly in the oil and gas business as well as a variety of energy investment banking activities, and practiced law from 1973 until 1981. He holds a BA, Juris Doctor and Masters of Law Degree.
Adam Hall
Vice President
Adam currently serves as a KidLinks Board Director and had previously served on the Hugworks Board of Directors since 2011. Adam has served in both the public and private sector with early career experiences in technical and engineering departments of a major telecommunications company. Adam joined EnRisk as an Energy Risk Specialist in early 2003 focused on sales and servicing of oil & gas operators and non-operators with a primary emphasis on the coordination of insurance and indemnity obligations in the overall risk management process.ᅠEffective January 2008, Adam became a principal and Executive Vice President of EnRisk; in 2013, he sold the company to Alliant Insurance Services. Today, Adam continues to serve his clients, markets and the energy industry as a faithful employee of Alliant. Adam holds a B.S. in Business Administration.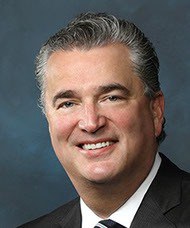 David P. Cagle
Treasurer
Presently serving as an instructing consultant for Risk Management Association, David has 30 years of prior experience in commercial and corporate banking, including energy banking. Most recently, David was head of the North Texas energy finance group at Comerica Bank for five years. Prior to that, David was head of corporate underwriting at Credit Agricole for 14 years, first as a regional head, then as head for North America and Latin America. David started in banking in 1986 at Bank of America (successor to InterFirst Bank), working in restructuring and then in energy finance until his departure for Credit Agricole in 1998. David has experience in credit risk, origination, underwriting and restructuring, across many industries.
David graduated from SMU in 1986 with a BBA in Finance (summa cum laude) and a Minor in Music Performance. He is married to wife Dana for 27 years and has two grown children, Nathan (24) and Sara (22). As the father of a son with intellectual disabilities, David has great passion for programs aimed at the special needs community. David's other interests include music, golf, food and wine and travel. He also serves as a tutor and mentor at McShan Elementary School.
Janice Kane
Secretary
A past Human Resources Specialist for Metropolitan Life, Janice Kane now serves in valuable civic and nonprofit leadership roles, and has for 30+ years. She served on Hugworks Board of Directors for 8 years, 4 as Board Chair. Retired from the Grapevine-Colleyville ISD Education Foundation in 2018, she was a Founding Director when it was established in 1998. She served as an elected Trustee for the Grapevine-Colleyville Independent School District for 6 years, including leadership roles as Secretary, Vice President, and 2 years as President. She previously served on the boards of the American Heart Association, Arts Council of Northeast, and Mid-Cities Supporters of SafeHaven. She currently serves on the boards for Baylor Scott White Regional Hospital in Grapevine, Colleyville Chamber of Commerce, Women's Division of Grapevine Chamber of Commerce, and Grapevine Rotary Club. Children and community are her passions, for which she works tirelessly utilizing her HR and nonprofit backgrounds to make a difference in their quality of life.
Jesse Betts
Director
Jesse Betts is an equity partner in the Corporate and Securities section of Thompson & Knight LLP, where he has practiced law for the past 11 years. Mr. Betts grew up in Salina, Kansas, graduated from Kansas State University in December 2000 with a B.S. in Electrical Engineering and graduated from the University of Kansas School of Law in May 2006. In his legal practice, Mr. Betts represents clients in a wide range of corporate and securities matters. He has been consistently recognized as a Texas Rising Star (Business/Corporate; Mergers & Acquisitions) by Thomson Reuters since 2012. He has been an active member of the Dallas Petroleum Club, served on the Board of Literacy Instruction for Texas (LIFT) and serves on the board of the Thompson & Knight Foundation.
Wes Butler
Director
Wes Butler grew up in nearby Arlington and Mansfield, Texas. He graduated from the University of Virginia in 2001 with a degree in Government/Foreign Affairs. He then attended law school at the SMU Dedman School of Law and graduated in 2004. Wes is currently a partner of the international law firm Kilpatrick, Townsend & Stockton where he focuses his practice on complex commercial litigation, employment litigation and counseling, and ERISA and bad faith litigation.
James (Jim) Markus
Director
Jim attended Cornell Law School in Ithaca, New York and moved to Cleveland to practice corporate law at a medium-sized law firm before accepting a job with Winstead, McGuire, Sechrest & Minick (now known as Winstead) and moving his family to Dallas. He practiced law at Winstead for 17 years, including stints in its Austin and Washington DC offices. Jim joined Vinson & Elkins as a partner in February of 2001, where he continues to practice law as the senior member of the Finance Practice Group. Jim and his wife, Ellen, have two married sons and one granddaughter, Liana.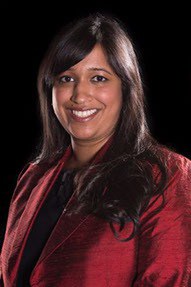 Vineeta Vogel
Director
As the Inside Sales Manager at American Airlines, Vineeta Vogel leads a dynamic team of account managers who work with corporate customers and travel agencies across the United States. In her most recent position as Manager – Online Distribution, she led American's partnerships with online travel agencies and meta search engines and spearheaded efforts to introduce the sale of airline ancillaries via third party online channels. At American Vineeta has worked in Procurement, Customer Planning and on the AAdvantage co-brand partnership.
She received a Bachelor of Science degree in Business Economics and French from Grove City College, PA and MBA from Texas Christian University with concentrations in both Supply Chain and Marketing. She and her husband have a new baby daughter and two Spanish Water Dogs, Brie and Chewy.
Jon Glass
Advisory Council
Jon Glass is Founder, President and Chief Executive Officer of Cinco Oil & Gas, LLC, a privately held upstream exploration and production company located in Dallas. With over 35 years of experience in the upstream energy industry, Jon attributes much of his success to the education he received while at Oklahoma State University. In addition to his responsibilities at Cinco, Jon also serves on the Board of the Dallas Petroleum Club and is a past member of the Dallas Wildcat Committee.
Jon and his wife reside in Dallas and are enjoying being grandparents to their granddaughter who already cheers for the Cowboys on game day in her OSU cheerleader outfit. Jon has a Bachelor of Science and Master of Science in Geology from Oklahoma State University and an MBA in Finance from The University of Tulsa.
Grant Hollingsworth
Advisory Council
Grant worked for Tenneco, a major national gas transporter, before transferring to First City Bank as a Lending Officer, Senior Credit Officer and Chief Executive Officer for over 35 years. He has worked as a consultant in bank lending operations, primarily in South American countries. Grant's association with KidLinks founder, Jim Newton, began even before the inception of Jim's work with hospitalized children. Supporting KidLinks for over 30+ years, he was a member of the Hugworks Board of Directors until its merger with KidLinks Foundation. Grant has helped envision, encourage and fund KidLinks work with animation and remains personally involved as a supporter of and advisor for our Hugworks Children's Network programming. He is a University of Texas graduate with an MBA specializing in Finance and Economics.
Courtney Kraft
Advisory Council
Courtney is the Special Events Project Manager for Texas Scottish Rite Hospital for Children. Since graduation from Texas A&M, she spent over 20 years working with various nonprofits from the American Cancer Society in Florida and more recently as the Development Director for the LightHouse for New Hope Grief and Loss Center. She brings great strength and knowledge of identifying volunteer strengths for working towards a nonprofits' mission and goals. Her passion for nonprofits and helping them to accomplish something great...which is usually a fun party or event and raising some money! She wants everyone to know the great organization KidLinks is and helps to cheer us on for great success!